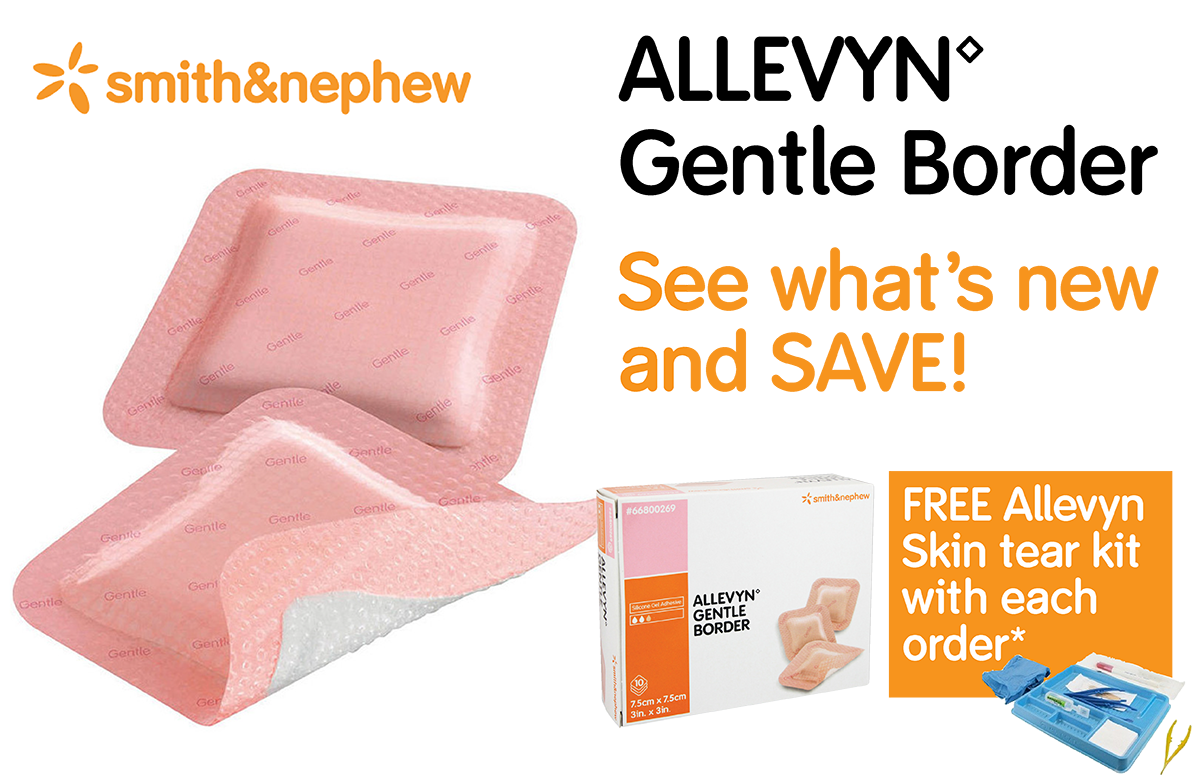 ALLEVYN Gentle Border is a range of versatile foam dressings to suit multiple wound types, providing an optimal moist environment for positive wound outcomes.
The ALLEVYN Gentle Border range has been designed for people with particularly sensitive or fragile skin. These dressings have a Gentle silicone gel adhesive which minimises trauma to wound at dressing change
ALLEVYN layer-action technology maintains a moist wound environment
Conformable dressing
Minimises trauma and pain during dressing change
Easy to apply, use and remove
Dressings are showerproof and have a bacterial barrier
Available in a range of shapes and sizes – squares, rectangles and a range of shapes for dressing awkward areas
* 1 free skin tear kit per invoice which includes any 2 of the promoted ALLEVYN Gentle Border products. Only available while stock lasts for the first 100 orders.

Please Note: This offer is valid from 4-29th March 2019.
ALLEVYN Gentle Border Specials
---
DOWNLOAD REFERENCE MATERIALS
Watch ALLEVYN Gentle Border Video
Newsletter
Please enter your email address to subscribe to our newsletters.