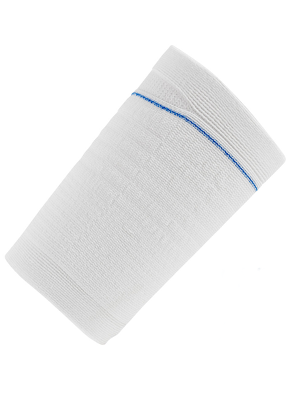 Ugo Fix Large Sleeves (Leg Bag Holder) - Box/4
RRP: $51.59
$43.78
inc GST
Save: $7.81
Code: OM3007
Supplier Part: 3007
Unit: box
Bulk Unit: 20 per ctn
Ugo Fix Sleeve provides secure and reliable leg bag fixation with no tube holes to prevent disconnection of the link drainage system, reducing infection risk. Durable, comfortable and extra supportive.
You can use the Ugo Fix Sleeve to support leg bags attached to urethral catheters, suprapubic catheters and urinary sheath systems. Its distinctive features include:
Washable, knitted fibre blends for strength and durability
Contours to leg shape, ensuring even distribution of urine and reduced noise
Graduated lines of concentrated elastane – for support and controlled expansion when bag is filling
External seam prevents skin damage and provides comfort
Strengthened outlet hole, maintaining continuous support. Increased width and strength to top and bottom bands, for support and fixation
No unnecessary tube holes in the top seam so disconnection of the link drainage system is prevented
Colour coded top seam, assisting with correct fitting and re-ordering
Available in a range of sizes to suit any patient
Ideally complemented by the Ugo Fix Catheter Strap and Ugo Fix Gentle
Each Ugo Fix Sleeve comes with a laundry bag for the patient to use when washing, and a tape measure is available for nurses to ensure the size is exactly right. We don't charge any extra for these – we just want to make patients' experience with our products as easy as possible.
Specifications:
Brand: Ugo Fix
Product: Sleeves
The size is 40cm-70cm
Unit of Measure is 4 units per box
Image is a sample of product
Request further information on this product
Newsletter
Please enter your email address to subscribe to our newsletters.