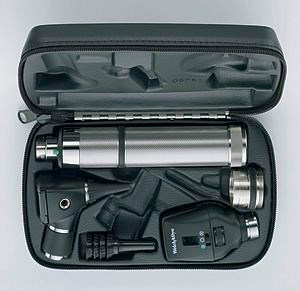 3.5V Diagnostic Set Rechargeable Otoscope Ophthalmoscope
RRP: $1,304.73
$768.90
inc GST
Save: $535.83
Code: WL97206-VC
Supplier Part: 97206-VC
Unit: each
Out of Stock
3.5V Diagnostic Set Rechargeable Handle, Otoscope, Coaxial Ophthalmoscope. A versatile diagnostic set that allows users to alternate between rechargeable or disposable batteries when using the 3.5V diagnostic heads.
Features:
3.5V Otosocpe
Halogen HPX™ lamp provides light output for true tissue colour and long-lasting performance
Fiber optics project cool light to the distal tip with no reflections or obstructions for superior views of the tympanic membrane
Wide-angle viewing lens allows for instrumentation under magnification
Sealed system for pneumatic otoscopy and accurate diagnosis of otitis media
3.5V Coaxial Ophthalmoscope
Halogen HPX lamp provides 30% whiter, brighter light for true tissue colour and long-lasting performance
Coaxial optics produce a shadow-free spot, easier entry into undilated pupils, and a larger field of view versus standard ophthalmoscopes
Detect corneal abrasions with cobalt blue filter
Polarizing filter virtually eliminates corneal reflection
Sealed optics keep out dust and dirt
18 unique aperture/filter combinations for greater versatility
Red-free filter may be used with any aperture
28 focusing lenses with a range of -25 to +40 diopters
3.5V NiCad Rechargeable Handle
Rechargeable nickel-cadmium battery included
Recharged by a 3.5V transformer
Hard carry case included
Warranty: One year
UOM: Each
Image is sample of product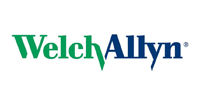 Request further information on this product
Newsletter
Please enter your email address to subscribe to our newsletters.