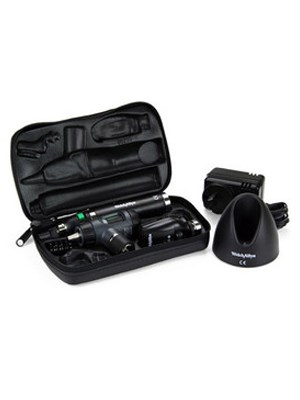 3.5V Diagnostic Set Lithium-Ion, Macroview & Ophthalmoscope
RRP: $1,519.10
$759.00
inc GST
Save: $760.10
Code: WL97206MVS
Supplier Part: 97206-MVSL
Unit: each
Out of Stock
This product has been discontinued. It will still be purchasable while stocks last but will not be restocked after this point.
3.5V Diagnostic Set with Lithium-Ion Handle, Macroview Otoscope & Coaxial Ophthalmoscope.
Features/benefits:
3.5V MacroView Otoscope
A nearly complete view of the tympanic membrane with approximately twice the field of view and 30% greater magnification than a traditional otoscope
Ability to adjust focus for variable ear canal length of farsighted eyes
Tip grip for secure fastening and ejection of ear specula
Fiber optics produce cool light with no reflections, no obstruction
Includes LED globe
3.5V Coaxial Ophthalmoscope
Coaxial optics produce a shadow-free spot, easier entry into undilated pupils, and a larger field of view versus standard ophthalmoscopes
Detect corneal abrasions with cobalt blue filter
Polarizing filter virtually eliminates corneal reflection
Sealed optics keep out dust and dirt
18 unique aperture/filter combinations for greater versatility
Red-free filter may be used with any aperture
28 focusing lenses with a range of -25 to +40 diopters
Includes LED globe
Lithium Ion Power Handle - Including Desk Pod and Charger
Half the weight of a traditional 3.5V handle
Suits all Welch Allyn 3.5V Instrument Heads
120 minutes of on-time (compared to 60 minutes for standard NiCad handles
Low-battery indicator
Lithium ion battery technology that has no "memory" effect
LED Lamps:
LED lamps use less energy, resulting in lower contact temperature, allowing greater comfort for you and your patients, and three times the on-time of your traditional rechargeable handle. The LED lamps are covered by a 7 year warranty.
Hard carry case included
Specifications:
Warranty: One year
UOM: Each
Image is sample of product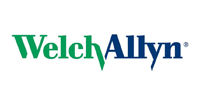 Request further information on this product
Newsletter
Please enter your email address to subscribe to our newsletters.