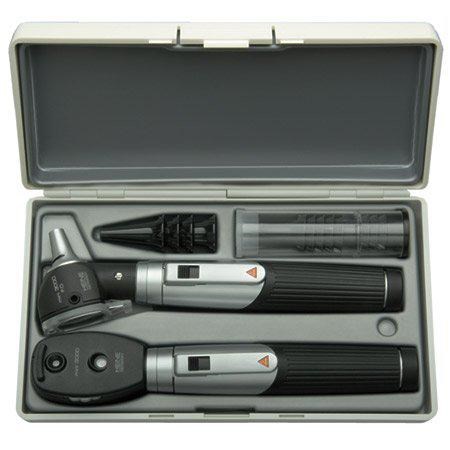 mini 3000 F.O. Diagnostic Set with Mini NT Charger
RRP: $967.99
$715.00
inc GST
Save: $252.99
Code: HED8731102
Supplier Part: D-873.11.021
Unit: each
HEINE® mini NT Charger Set for mini 3000®
Compact charging technology
mini NT Charger set 2.5 V.
Consists of the mini NT table charger, 2 mini NT rechargeable batteries and 2 bottom inserts for the mini 3000 rechargeable handles.
With this set, existing mini 3000 handles can be updated to the 2.5 V rechargeable
system.
Optional adaptor set for mini 2000.
mini NT table charger: Width 112 mm, Height 50 mm, Depth 52 mm, Weight 270 g.
Innovative, compact design. Practical and space-saving.
Two independent charging wells. Complete functionality for one or two handles
at a time.
Fast charge feature. Typ. 4 hours to recharge a mini 3000 NiMH 2.5 V rechargeable battery.
Automatic charging. Independent of the state of charge of the rechargeable battery.
Guarantees extended battery life.
Cannot be overcharged. Charger switches off automatically when the battery is
fully charged.
Charge status indicator. Light pulses from the charging well to confirm the charging
mode.
Continuous light indicates that the charging process has been completed.
No memory effect. Full power at any time without loss of capacity.
Request further information on this product
Newsletter
Please enter your email address to subscribe to our newsletters.