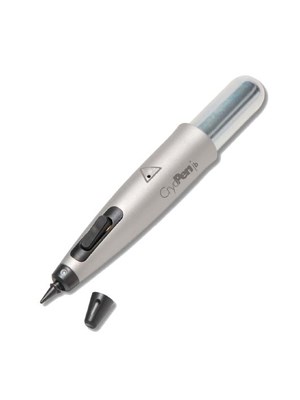 CRYOPEN BPLUS WITH 2 APPLICATORS
RRP: $3,573.79
$2,757.55
inc GST
Save: $816.24
Code: CPBPLUS
Supplier Part: S-HO-CBPLUS-01
Unit: kit
This product has been discontinued. It will still be purchasable while stocks last but will not be restocked after this point.
Treatment easily adapts to every lesion, regardless of shape or size.
Benign (viral) cutaneous lesions often occur on hands, feet, genitals, and other parts of the body. for some lesions, such as actinic keratoses, warts, and actinic and seborrheic keratoses, cryotherapy is the standard first line therapy.
Accurate and focused spray system assists in avoiding treatment of healthy tissue around the lesion.
•
Innovative concept for easy integration in daily practice.
•
Simple controlled on/off switch
•
Ready for use with 23.5g cartridges.
•
Standard White Dot applicator available for treatment of leasion from 2 to 6 mm
Request further information on this product
Newsletter
Please enter your email address to subscribe to our newsletters.