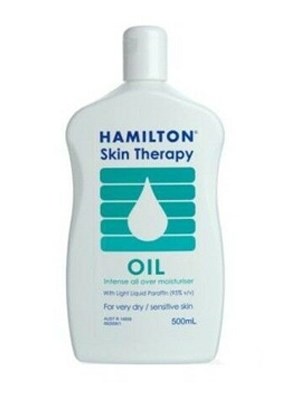 HAMILTON DRY SKIN BATH OIL 500mL
RRP: $25.95
$22.02
inc GST
Save: $3.93
Code: HM1002003
Supplier Part: 484679
Unit: each
Hamilton Bath Oil 500mL has been developed for use in the treatment of dermatological conditions associated with dry, flaking, cracked or itchy skin. It can be used by people of all ages. It is especially suitable for use with young babies or elderly people with dry skins.
Hamilton Oil is water dispersible and may be used as an additive in the bath or by applying directly to wet skin after showering or bathing.
Hamilton Oil will help in the lubrication and softening of the skin, which in turn helps to retain moisture. Evaporation from the surface of the skin is reduced by the film left by the Hamilton Oil, this helps retain moisture, and supplements the skin's natural oils.
Request further information on this product
Newsletter
Please enter your email address to subscribe to our newsletters.