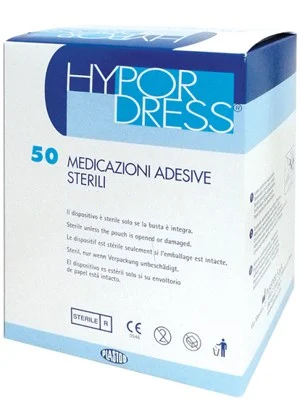 HYPOR Dress BWT 8x10cm Waterproof Adhesive - Box/50
RRP: $141.06
$119.31
inc GST
Save: $21.75
Code: PD4464
Supplier Part: PD4464
Unit: box
HYPOR Dress BWT is transparent waterproof adhesive dressing.
Impermeable protection of surgical wounds, superficial wounds, cuts and abrasions
Features:
Sterile and packed in single bags
Ready to use
Barrier impermeable to water and bacteria, allowing cleaning of the area without wetting the wound.
Extremely elastic and highly conformable support
Permeable to air and water vapor, it lets the skin breathe avoiding the risk of maceration
Strong initial and persistent adhesive power, allows painless removal and leaves no residue on the skin
Reduces the risk of liquid spills and contamination
Effective absorption of exudates, provides reliable protection
Easily removable protective covers even with gloves
Quick and easy application
Specifications:
Waterproof
Size: 8x10cm
UOM: Box/50
Image is sample of product
Request further information on this product
Newsletter
Please enter your email address to subscribe to our newsletters.