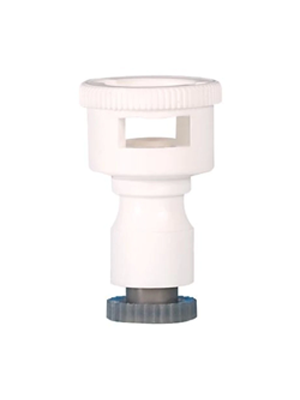 BD PhaSeal™ Connector Luer Lock (C35) - Box/50
Code: BD515200
Supplier Part: 515200
Unit: each
Bulk Unit: 4 per ctn
The Connector is attached to IV lines for closed administration of hazardous drugs.
Connector Luer Lock (C35) mates with the BD PhaSeal™ Injector Luer Lock (N35) and provides a route for safe drug transfer via injection or infusion.
Specifications:
Brand: BD
Product: BD PhaSeal™ Connector Luer Lock (C35)
External fitting: Luer Lock
Dimension length: 26mm
Dimension width: 17mm
Conenctor internal volume: 0.1mL
UOM: Box of 50 pieces
Image is sample of product
Request further information on this product
Newsletter
Please enter your email address to subscribe to our newsletters.