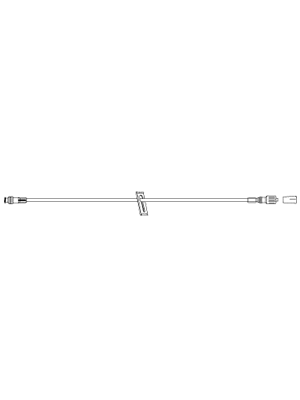 BD SmartSite™ Extension Set 15cm Needle-Free Valve - Box/100
RRP: $632.97
$611.29
inc GST
Save: $21.68
Code: AL20039
Supplier Part: 20039E7D
Unit: box
Buy In Item
BD SmartSite™ Extension set come with SmartSite needle-free valve. DEHP-free fluid path extension sets, and extension sets in small bore and standard bore tubing sizes with varying priming volumes depending on the tubing size and length.
Specifications:
Needle-Free Connectors
Set Length 15 cm
Priming Volume 0.16 ml
Bore 1 mm
1 Slide Clamp(s)
1 Male Luer(s)
Polyvinyl Chloride (PVC)
Natural rubber latex is not part of the material formulation
DEHP is not part of the material formulation
UOM: Box/100
Image is sample of product
Request further information on this product
Newsletter
Please enter your email address to subscribe to our newsletters.