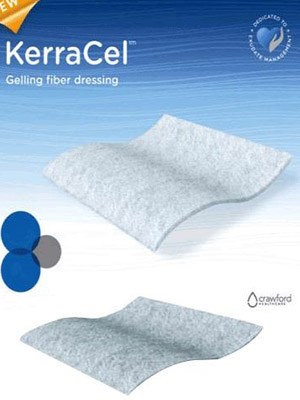 KerraCel Gelling Fiber 15x15cm - Box/5
RRP: $159.96
$123.42
inc GST
Save: $36.54
Code: CWL1034
Supplier Part: CWL1034
Unit: box
Bulk Unit: 10 per bx
This product has been discontinued. It will still be purchasable while stocks last but will not be restocked after this point.
KerraCel™ Dressing is a NEW 100% carboxmethyl cellulose primary dressing for use on a variety of exuding wounds.
It is soft and comfortable, has a high absorbency and retains its integrity when removed from the wound/cavity.
KerraCel dressings are designed to:
Lock in exudate to protect peri-wound skin from maceration
Form a soothing gel when wet
Help maintain a moist healing environment
Be removed from the wound bed in one piece
Contour to the wound bed to minimise dead space where bacteria can live
Sequester harmful components found in exudate (bacteria and MMPs)
Request further information on this product
Newsletter
Please enter your email address to subscribe to our newsletters.