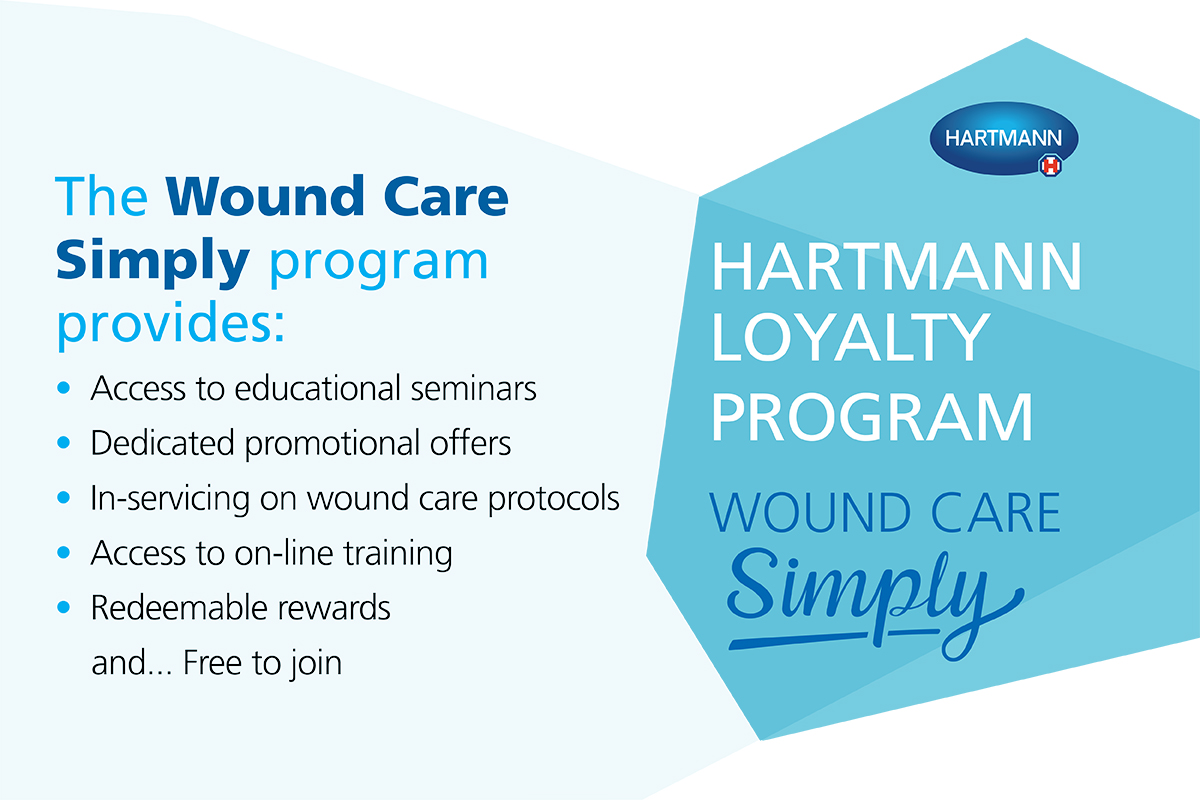 Hartmann Loyalty Program - The Wound Care Simply Program
Hartmann understands the complexity around wound care treatment and the increasing importance of treating wounds effectively. Hartmann have launched a loyalty program that offers simple treatment options, rewards and educational tools to assist in the treatment room.

CLICK HERE for more information on the Hartmann Loyalty Program
Newsletter
Please enter your email address to subscribe to our newsletters.