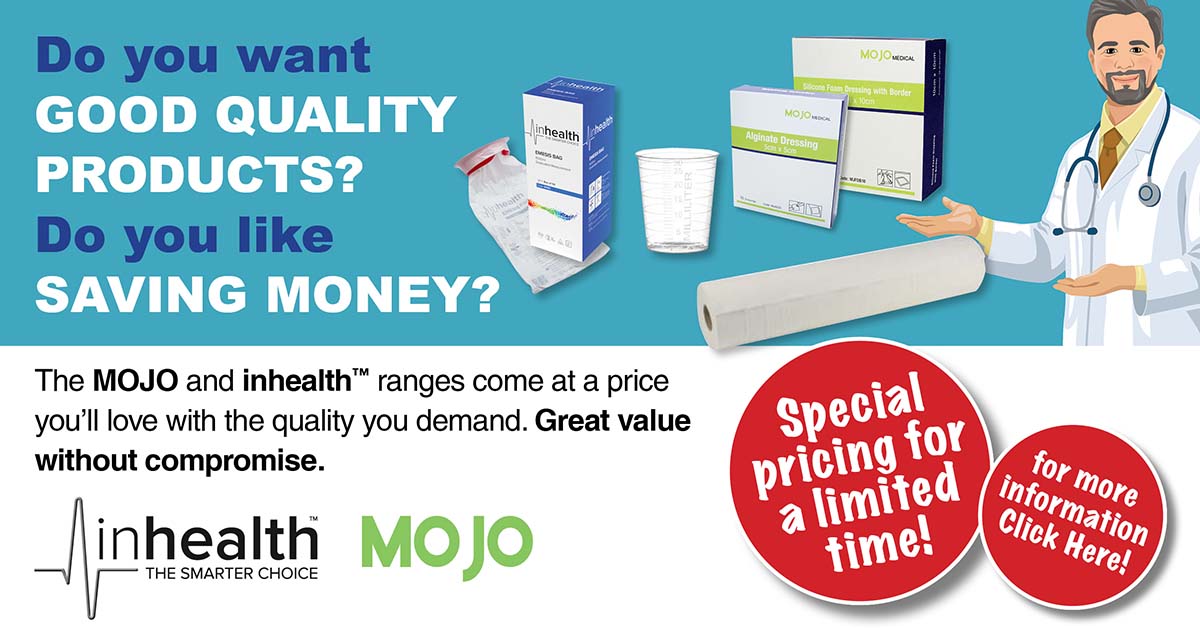 Some new products at Vital Medical Supplies!
Mojo - Mojo Woundcare dressings are highly absorbent, highly conformable and easy to use. They feature a low-adherent pad.
inhealth™ - Quality products at affordable prices. The launch of the inhealth™ product range means that your practice will not need to sacrifice quality to save money!
Mojo Woundcare Packs
inhealth™ Products
DOWNLOAD REFERENCE MATERIALS
Newsletter
Please enter your email address to subscribe to our newsletters.