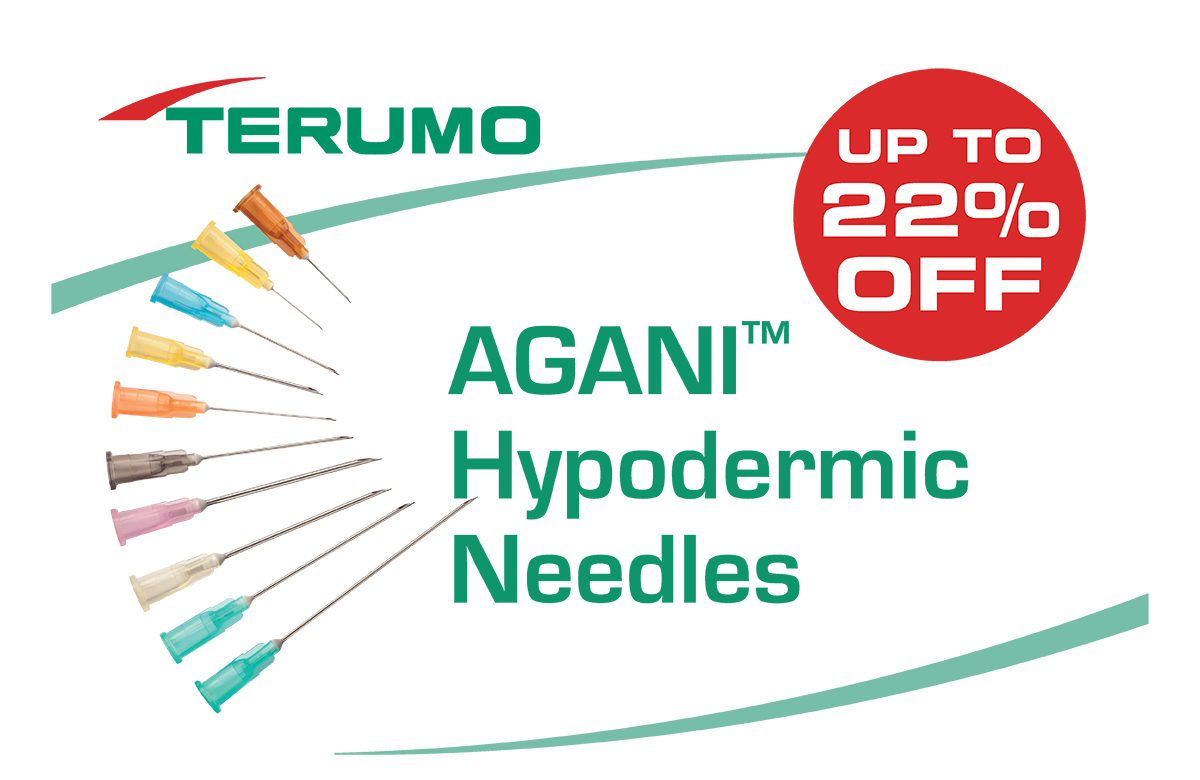 Easy to use
Individually packaged in a sterile colour-coded blister pack for easy gauge identification.
Suitable for all applications
Wide range of sizes (18G to 30G).
Additional features
Visual observation of flashback through semi-transparent colour-coded needle hub. Thin wall needles allow you to choose a smaller gauge size with increased flow rates over regular walled needles.
AGANI Hypodermic Needles
DOWNLOAD REFERENCE MATERIALS
Newsletter
Please enter your email address to subscribe to our newsletters.