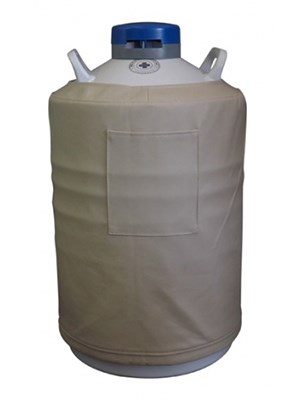 Dewar Liquid Nitrogen Container XT 20 Litre
RRP: $1,883.08
$1,598.29
inc GST
Save: $284.79
Code: TW20XTO
Supplier Part: LNC20
Unit: each
This is a heavy item, shipping costs will be determined after an order is submitted.
The Extended Time Series (XT) of cryogenic refrigerators are designed for long-term storage of liquidsat cryogenic temperatures. Comes with a 3 year warranty.
Superior vacuum performance with super insulation provides maximum holding times.
Evaporation rate and static holding time are nominal. Actual rate may be affected by the nature of the contents, atmospheric conditions, container history and manufacturing tolerances.
Work time is an arbitrary, reference-only value to estimate container performance under the actual operating conditions. Actual working time may vary widely depending on individual use patterns.
Comes with 5 year vacuum warranty, 2 year container warranty
made of high-strength aluminium alloy
Adopting advanced powder coating technique
Each unit comes complete with safety lock lid, neck, plug, leather (PU) bag and ladle
Image is the sample of the product.
Request further information on this product
Newsletter
Please enter your email address to subscribe to our newsletters.