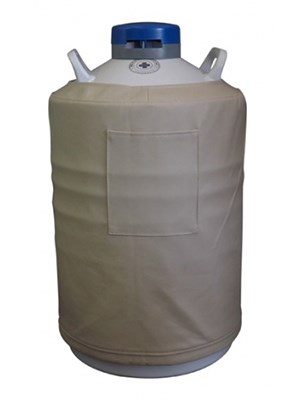 Dewar Liquid Nitrogen Container, 20 Litre - Each
RRP: $1,883.08
$1,721.13
inc GST
Save: $161.95
Code: TW20XTO
Supplier Part: LNC20
Unit: EA
The Dewar Liquid Nitrogen Container is made of a high-strength aluminium alloy with advanced powder coating technology and designed for low liquid nitrogen consumption. Each Dewar Container features a complete safety lock lid, neck plug, leather (PU) bag & ladle.
Specifications:
Brand: Pacific Medical
Product: Dewar Liquid Nitrogen Container (TW20XTO)
Capacity: 20L
Weight (empty): 9.5kg
Caliber (neck opening of dewar): 50mm
Outer diameter of dewar: 394mm
Height of dewar: 672mm
Static evaporation rate: 0.12L/d
Static holding time: 168 days
Unit of measurement: Each
Image is a sample of product
Request further information on this product
Newsletter
Please enter your email address to subscribe to our newsletters.