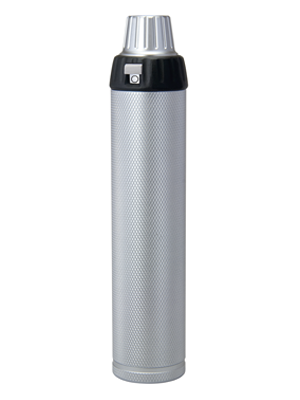 HEINE BETA4 NT Rechargeable Handle
Code: HEX0799396
Supplier Part: X-007.99.396
Unit: EA
HEINE BETA4 NT Rechargeable Handle is the next-generation energy management.
Li-ion technology: no "memory effect". Charge your handle how you like without worrying about charge level or battery condition.
HEINE BETA4 NT Rechargeable handle comes complete with Li-ion rechargeable battery and BETA4 NT bottom insert (please see image below).
High capacity: more than double the capacity compared to previous NiMH rechargeable batteries.
High quality metal construction for strength and durability.
Quick charge: only approx. 2 hours to recharge with NT4 table charger.
Charge Status Indicator: light pulses from the illuminated charging wells indicating the charging mode. Continuous light indicates that the charging process has been completed.
Charge Status Indicator on the BETA4 NT bottom insert: the indicator illuminates in orange when the battery needs to be recharged.
Specifications:
Brand: HEINE
Product: BETA4 NT Rechargeable Handle (X-007.99.396)
UOM: Each (1x unit)
Image is sample of product
BETA4 NT bottom image: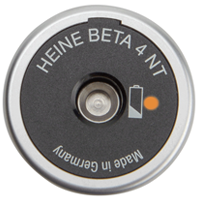 Request further information on this product
Newsletter
Please enter your email address to subscribe to our newsletters.