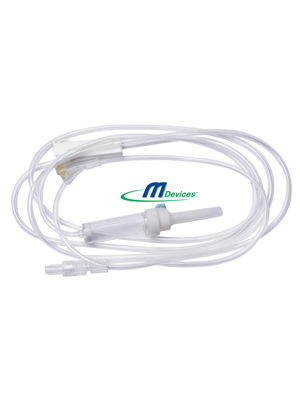 Infusion Set 15um Filter Vented Chamber & Injec Site 220cm Ctn/100
Code: MGT010000
Supplier Part: IV010000
Unit: CAR 100
Infusion Set with 15um Filter Vented Chamber and Injection Site
Infusion Sets are available with a 15 micron filter that allows for a dosageof 20 drops/mL, through 220cm kink resistant tubing.
Each set comes with a needleless access site and all sets are made from medical grade PVC.
Latex Free Injection Site
Specifications:
Size: 220cm
Sterile, Single-use
UOM: Ctn/100
Image is sample of product
Request further information on this product
Newsletter
Please enter your email address to subscribe to our newsletters.