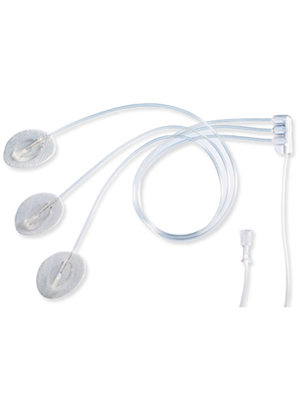 Neria Multi 4 10mm x 90cm Tubing Box/10
Code: W648922
Supplier Part: 1155232/W648922
Unit: BOX 10
neria ™ multi - The multi-furcated steel needle infusion sets are designed for subcutaneous infusion of immunoglobulins (IgG) for the treatment of Primary Immune Deficiency.
neria™ multi combines the known user benefits of neria™ with a range of multi needle infusion sets for delivery of large volumes over a short period of time (i.e. 1-2 hours). neria™ multi infusion sets have been tested for safe use with:- Immunoglobulins for primary immune deficiency.
Advantages of neria ™ multi:
The neria™ multi infusion sets are high quality products with a main focus on ease of use and minimizing adverse events. This provides a high level of user comfort and security which supports therapy compliance.
No Longer a Need for Extra Dressing
Easy Attachment – skin friendly adhesive is pre-attached.
Simple Insertion – flexible grips support the simple 90 degree insertion
Minimizes pain – a thin 27G needle design helps minimize pain during insertion
Low Drug Waste – double layer tubing ( a tube inside a tube) minimizes priming volume and reduces kinking
Specifications:
neria™ multi infusion sets are sold in boxes containing 10 sets
Configurations: Single set, Bi-, Quad-furcated sets
Insertion angle: 90 degrees (straight in)
Disconnection: No
Needle gauge: G27
Adhesive: Built-in
Clamp: Yes
neria™ products are Latex-free
UOM: Box/10
Image is sample of product
Request further information on this product
Newsletter
Please enter your email address to subscribe to our newsletters.