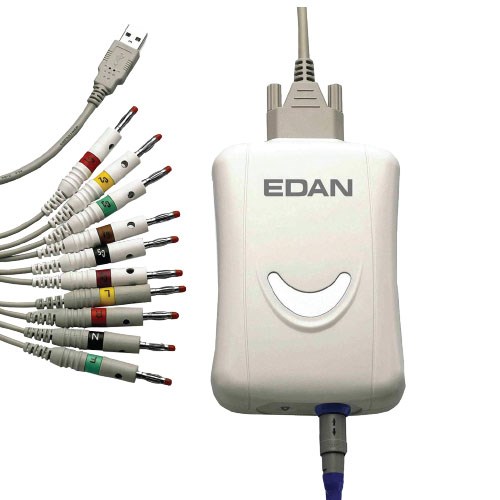 Edan SE1515 PC Based ECG Machine
RRP: $2,612.74
$1,868.90
Save: $743.84
Code: MCSE1515
Supplier Part: ED-83.61.360939/ED-SE1515
Unit: each
Prices shown are exclusive of GST
PC-based ECG SE-1515 provides an affordable and portable 12-channel ECG solution with powerful data analysis functions. Optional advanced analysis functions ensure clinical accuracy and efficiency.
Simultaneous 12 lead acquisition
Real-time ECG waveforms display on PC screen
Auto /Manual measurement and interpretation
WORD, PDF and JPG format reports transferred via E-mail
Optional advanced analysis functions: Timed vectorcardiogram, VCG(3D), SAECG,QT interval dispersion, HRT, HFECG, Frequency Spectrum cardiogram
30s-900s HRV (Heart Rate Variability) sample and analysis
Stress test and exercise blood pressure monitor optiona
Request further information on this product
Newsletter
Please enter your email address to subscribe to our newsletters.