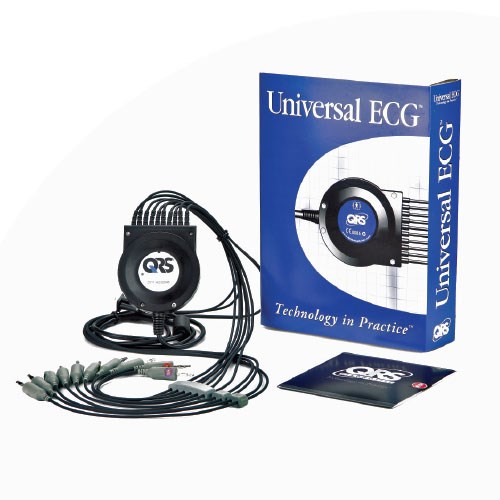 Universal 12 Channel ECG + Software
RRP: $3,233.52
$2,744.50
Save: $489.02
Code: CRI7000301
Supplier Part: Z-7000-0301
Unit: each
Prices shown are exclusive of GST
The Universal 12-Channel ECG turns an off-the-shelf computer into a full-functioning ECG. Connect the Universal ECG via USB to a computer, laptop or tablet to acquire, store and analyze up to 12-channels of high-resolution ECG data. Perform resting ECG anytime, anywhere, with unparalleled ease-of-use.
Includes:
Universal 12-Channel ECG
100 x QRS Resting ECG Tab Electrodes
10 x Sure-Lock Snap & Tab Electrode Adapters
Uses the Office Medic Software: which is integrated with Medical Director, Best Practice and Zed Med
Create customisable reports in PDF, JPEG and TIFF formats to integrate with your EMR
Request further information on this product
Newsletter
Please enter your email address to subscribe to our newsletters.