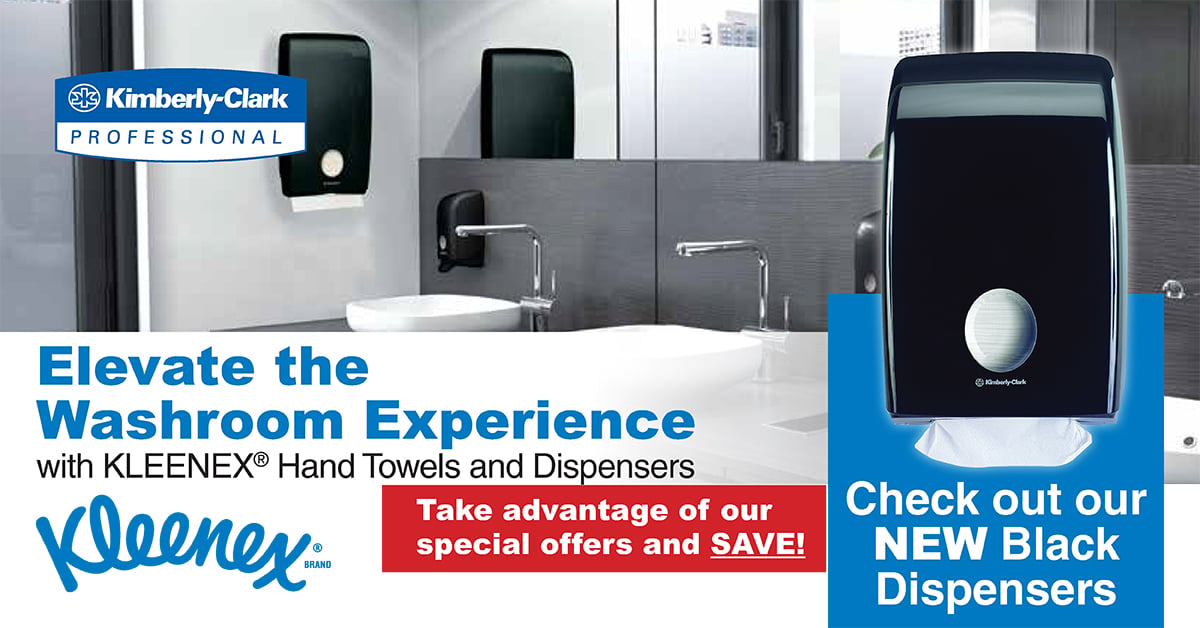 Insight:
Washroom complaints are among the top 3 received in a building. Its clearly one of the most challenging spaces to get right.
Solution:
Our high-performance products are designed to help reduce the spread of germs and enhance efficiencies, sustainability and satisfaction.
Benefit:
Kleenex brand hand towels with Airflex technology ensures we deliver efficient hand drying.
Fast absorbency, dries your hands in under 10 seconds
Designed to allow people to use fewer towels to create less waste
More sustainable because they dry your hands with up to 30% less paper than most towels
Kleenex Compact Towels Specials
---
DOWNLOAD REFERENCE MATERIALS
Watch Kleenex Airflex Towels Video
Newsletter
Please enter your email address to subscribe to our newsletters.