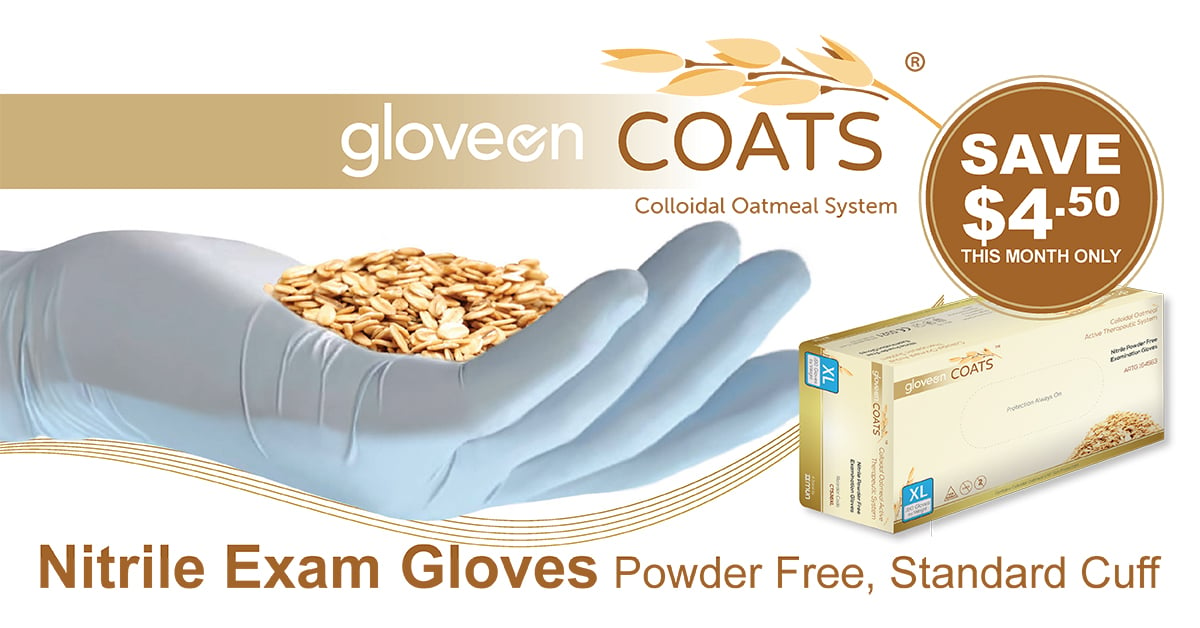 GloveON COATS Nitrile Examination Gloves
GloveOn® COATS® (Colloidal Oatmeal System) is a patented and unique nitrile glove technology, which contains an FDA-recognised skin protectant.
These utilise the powerful benefits of all-natural oats as a coating that forms a natural, moisturising barrier between the glove and skin. This acts as a preventative measure against skin irritation and hydration dermatitis. Therefore, users who suffer from dry and itchy skin can now use GloveOn® COATS® to protect their hands while they work.
GloveON COATS Nitrile Exam Gloves
DOWNLOAD REFERENCE MATERIALS
Newsletter
Please enter your email address to subscribe to our newsletters.