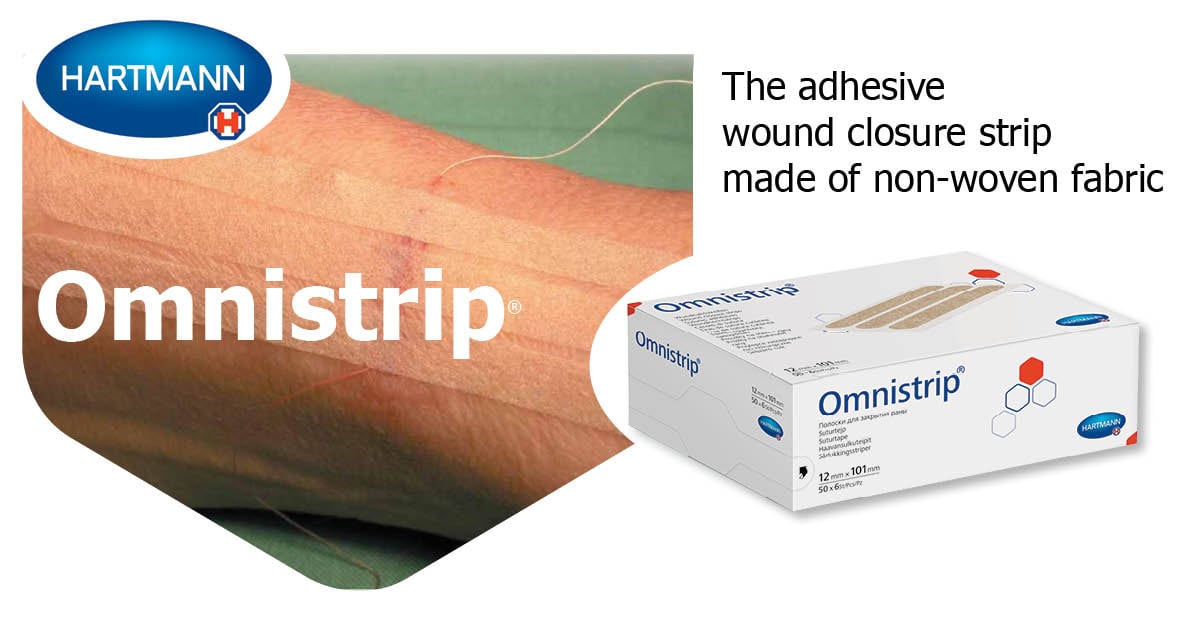 Omnistrip - Adhesive Wound Closure Strips
Omnistrip® Flexible is a wound closure strip made of tan-coloured coloured non-woven fabric. Its low-irritant properties are enhanced by the high permeability to air and water vapour of the non woven material.
Flexible, non woven material allows for expansion arising from oedema and flexion
Acrylic adhesive reduces the possibility of allergic reaction
Rounded edges help prevent roll-up
Does not absorb X-rays and may be left in place for radiological exposure
---
DOWNLOAD REFERENCE MATERIALS
Newsletter
Please enter your email address to subscribe to our newsletters.