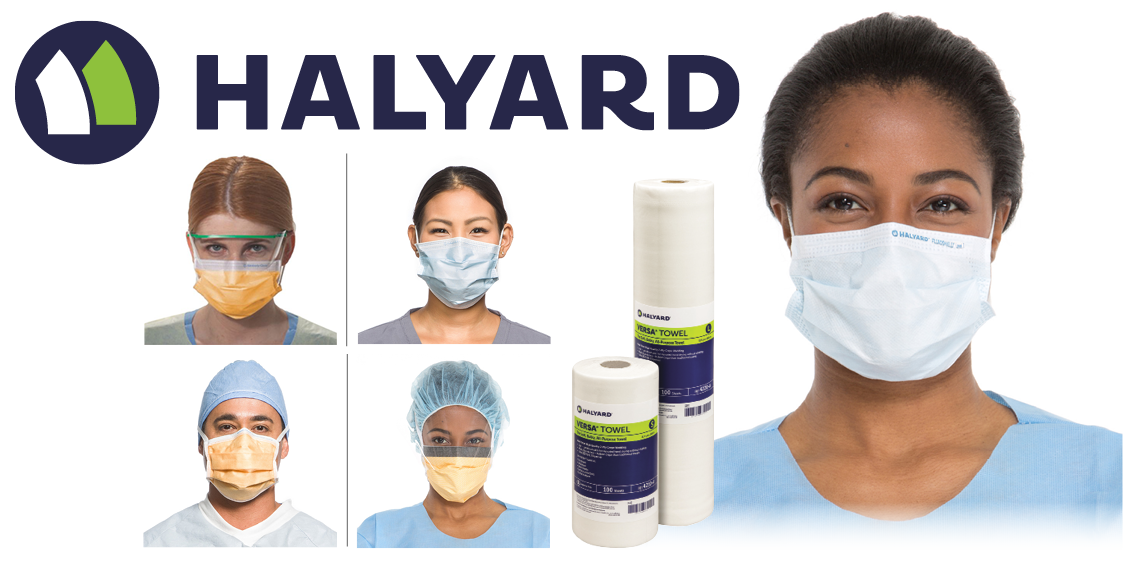 Halyard Medical Face Masks and Versa Towel
Halyard Health focuses on health and healthcare by delivering clinically-superior products and solutions in infection prevention and surgical solutions. Halyard Facial Protection offers a broad range of styles, features, and levels of protection designed to meet industry standards and regulations.
The materials and donning attachments are sonically bonded and, all masks contain enclosed nose pieces to assist in conforming to the contours of the face.
All face masks are natural rubber latex free. From standard and fluid resistant masks, to particulate filter respirators, eye wear, and face shields, Halyard Facial Protection products make for excellent choices where comfort and protection are needed in a variety of tasks and procedures.
Halyard Versa Towel is the most versatile towel that reliably cleans surface spills, yet it gentle and absorbent for use on skin. Versa Towel is made from high quality, white 2 ply crepe wadding for excellent absorbency, while its softness and bulk are designed not to chafe sensitive skin.
DOWNLOAD REFERENCE MATERIALS
Newsletter
Please enter your email address to subscribe to our newsletters.