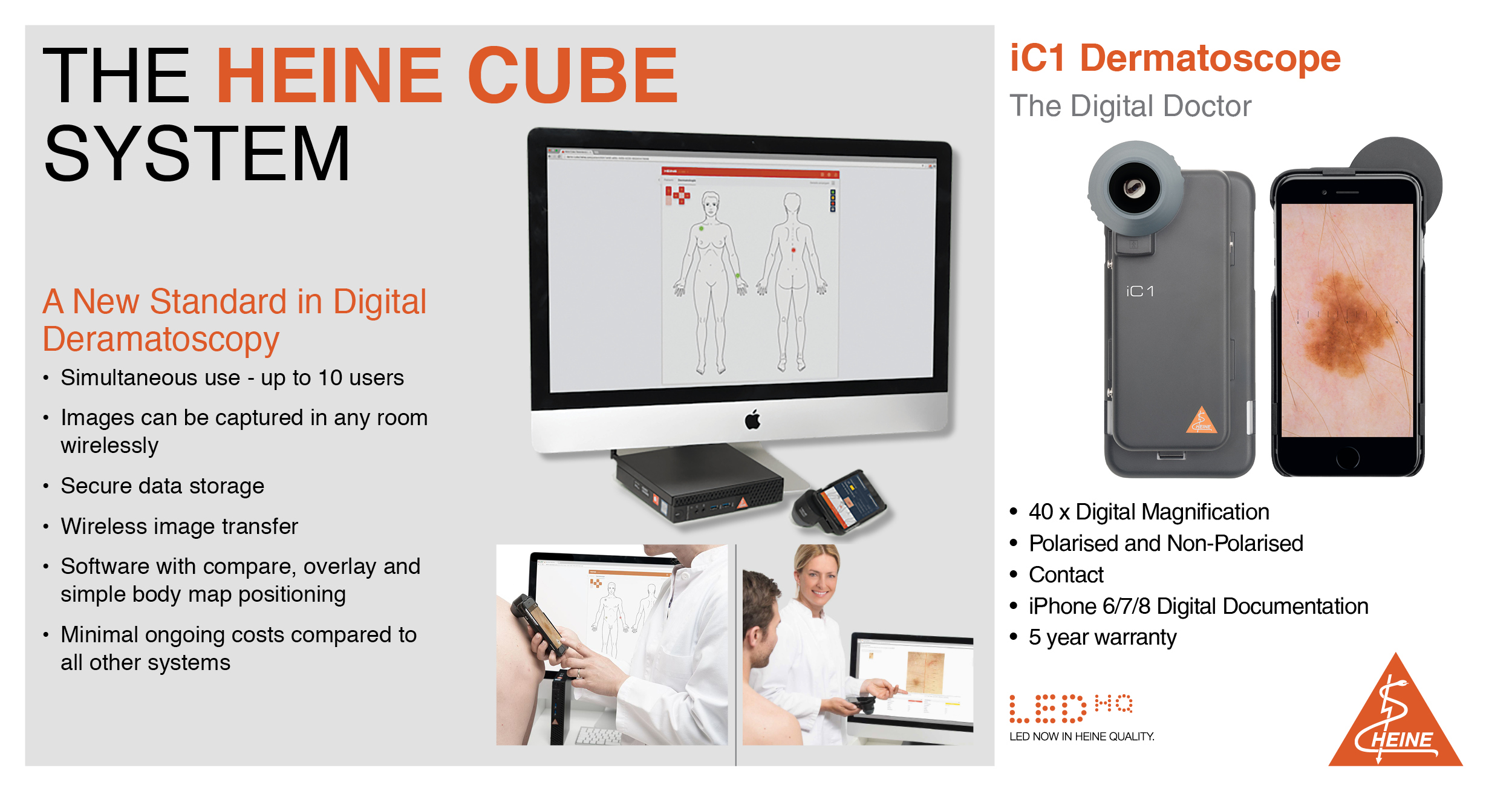 HEINE Cube System:
Skin screening made fast, flexible and intuitive
Introduce a new level of efficiency to your practice; simply capture, store and review images wirelessly and in 'real-time' from any room in your practice with up to 10 digital dermatoscopes.
Secure, fast and wireless image and data transfer
Integrates into patient management systems via GDT interface to save time and improve practice workflow
Individual and flexible work processes for dermatologists, doctors, group practices, nurses or medical assistants
Easy image assignment on the body map feature
Image comparison with multiple options; contour overlay, side-by-side, slide-over or up to four images at once will give you the perfect view
Patient data and images are stored securely on the password protected Cube, not on capture devices or in the "cloud".

CLICK HERE FOR MORE INFORMATION ON THE HEINE CUBE SYSTEM

CLICK HERE FOR MORE INFORMATION ON THE HEINE iC1 DERMATOSCOPE
Newsletter
Please enter your email address to subscribe to our newsletters.